Ofsted
We are very proud of all our pupils and all that they achieve. All the staff at
Beechcliffe school are committed to ensuring each and every pupil achieves their full potential.
OFSTED said
"Relationships between staff and pupils are a strength of the provision."
"The curriculum is ambitious. It is well planned and sequenced."
"Pupils are taught by well trained teachers."
"The atmosphere in school is extremely positive, purposeful, warm and extremely caring."
"Pupils' personal development is a strength of the school."
Staff teach reading with enthusiasm and pupils engage well"
Parents views are a very important to Beechcliffe School and OFSTED.
Please click on the link above and complete a short questionnaire relating to our school.
Your views are important to us and a invaluable way of improving the education of all our pupils.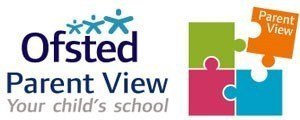 Please click the links below to view our most recent OFSTED reports

Please CLICK HERE to go to the DFEs performance tables for Beechcliffe School.
OFSTED Guidance for parents
" We provide an independent assessment of the quality and standards of education in schools, and check whether pupils are achieving as much as they can."