The District Achievement Partnership (DAP)
Since 2010, 7 Special Schools have worked together to support school improvement under the name of the District Achievement Partnership or The DAP.
The DAP became a Company Limited by guarantee in March 2013. Its members are all the Bradford Special Schools who have formalised their previous informal partnership working to ensure that no Bradford Special School is less than good.

The DAP offers

• school to school support
• joint training sessions
• moderation of P scales
• sharing of information, skills and ideas

To ensure Bradford children with special educational needs, attending special schools in the district, so that they get the best possible education.

We have set up a DAP moderation website which has video examples to support moderation which we continue to build on. This website is free to any school wishing to use it. Go to the website www.dapbradford.org.uk and request a log in.

The DAP consists of three primary generic co-located special schools and one primary campus which is not co-located, three generic co-located secondary schools, one 2-19 specialist school for Communication and Interaction and one specialist BESD school for KS3 and KS4 pupils

The three primary special schools and locations in Bradford are:-

• Chellow Heights ( Bradford West, Heaton) and Chellow Heights South Campus ( Bradford South, Low Moor)
• Delius (Bradford East)
• The Phoenix (Keighley)

The three secondary special schools and locations are:-

• Beechcliffe (Keighley and Thackley)
• Hazelbeck (Bradford West)
• Southfield ( Bradford South)

High Park school is an all age school for pupils with Communication and Interaction difficulties.

Oastler School is a specialist school for older pupils with Behavioural, Emotional and Social Difficulties
The current chair of the DAP is Anne Andrews located at High Park Special School.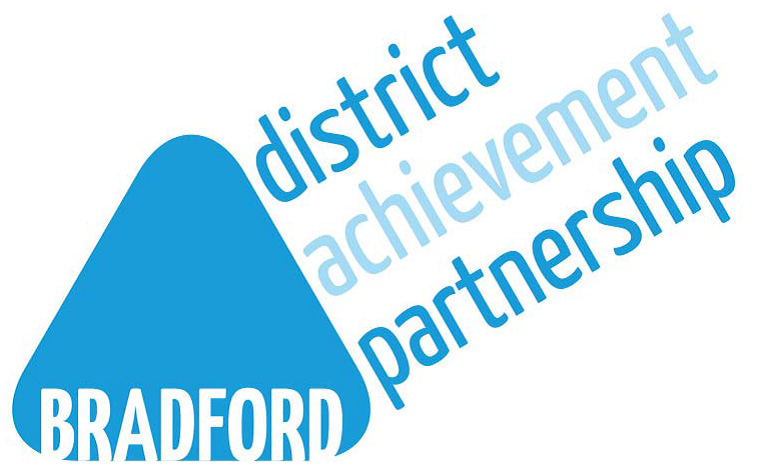 Please click for more DAP information